Materi Pre-Internship Training
Pilih salah satu materi, sesuai subject yang sudah dipilih/ditentukan
Testimonial
Apa kata mereka yang telah mengikuti program Pre-internship dan Internship (NHS England project)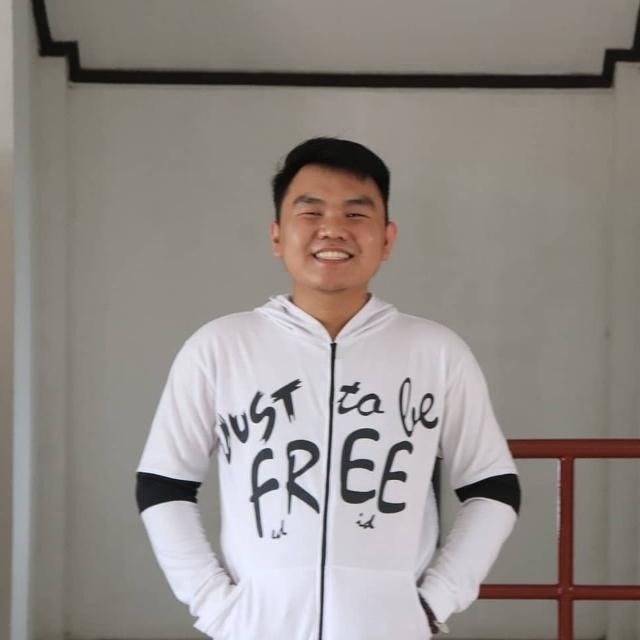 "Amazing! And made me can't stop to feel so proud for myself that I can join with NHS England, so I can experience lot of Knowledge. I also can learn and understand from the Basic to be an Advance Cloud Security Engineer. It's so Wonderful. NHS is the Best choice for Intern."
Ricky Martin, Information System, Binus University
"This internship helped me improve not only my technical skills, but also my soft skills as well. Supervisors are also very reliable and open to questions which allowed me to understand the tasks clearly. Overall, this internship was a great experience and taught me many skills and materials. I would genuinely recommend applying here to enjoy this learning experience!"
Joseph Wijaya, Business Information System, Binus University (International program)
"I learn and gain lots of knowledge. I learn how to have good time management as well as team management. Beside the flexible working time, the tasks and assignment given is weekly basis, so we can manage our own time to be able to finish the tasks on time. There are also some certifications that we can take at free cost and we can learn whenever we want when we're done with our assignments."
."
Ivana, Business Information System, Binus University (International program)
"I am very excited and proud to cooperate with a very professional Fintech programmer in this internship. It improves my knowledge and experience, and it is so worth for my future."
Rizky Rosyid Hidayat, Informatic, Amikom University
"The internship has given me the opportunity to expand my experience, knowledge, and competency working as a software engineer."
Alfriyadi Rafles, Business Information System, Binus University (international program),
"The internship is fun and exciting, because not only I can work and contribute to multiple projects, but supervisors are also friendly and happy to help the interns."
Yogga Putra Rachmadi, Computer Science, Binus University
"While interning in Earth Digital and RFIDiom, I got tons of experiences building real world applications and further polish my hard and soft skills. The supervisors are nice and welcoming, and they gave many encouragement and constructive feedback along the internship."
Jiang Han, Computer Science, Parahyangan University
"I do really enjoy working with RFIDiom Ltd and Earth Digital Ltd. Ms. Sujita and Mr. Eric are great mentors, they are very fun, motivating and helping us to shape our career. I'm looking forward to work with them in future!"
Muhammad Rafiudin, Information system, Amikom University
"I am so honored to be able to start my internship at a diverse company like NHS. My site supervisor and internship coordinator had helped me a lot throughout my whole internship experience. It is truly a blessing for me to work in an international hospital and donate my knowledge and skills for NHS ongoing project."
Calvin Andra Luis, Binus University
"Although this is WFH basis, I am very grateful and delighted to be a part of NHS England as Digital Marketing Intern. I learn many things here and I really enjoy the activities and I could say this is the most unforgettable experience."
Julia Ghaisani, Visual Communication Design, Telkom University
"The internship was made easy to understand and flexible since the start, and with the guidance of the supervisor it was made a very enjoyable experience overall."
Edward Mertju, Business Information System, Binus University
"My experiences during the Global Internship Program provided by the NHS U.K. were unforgettable. . I learned a lot and gained so much from this internship and I know it will continue to benefit more students."
Shafira Aljoefri, University of Southampton
"Working at Earth Digital has been one of the most enriching experiences I have had as a student. The working environment is friendly and comfortable yet very productive."
Beauty Tatenda Tasara, Computer Science, Binus University (International program),
"We have a great team and I hope that I can continue to work with the rest of the team in the future and have a good relationship with everyone. Overall, this whole experience was a pleasant surprise and left me feeling fortunate to be able to work with everyone here."
Nicholas Erlin Putra, Computer Science, Binus University
"At first, I was feeling unsure about taking this internship, simply because I don't have any background in software engineering. However, it turned out to be such a wonderful journey, I have the most understanding and reliable supervisors that has teach me so many things and always guide me through the whole process."
Dita Raditya, Computer Science, Binus University
"Saya sangat suka dengan program pre internship ini, dengan materi yang diberikan oleh para tutor, dan program ini dapat mempersiapkan kita untuk menjalankan internship ke depannya."
Aldo Wisnu Pratama, ITB STIKOM Bali
"Pre-internship yang dilalui menyenangkan, setelah lulus kelas Java programming ternyata ga sesusah yang dibayangin di awal. Materinya lengkap dan mudah dipahami, tentunya didampingi dengan mentor yang ahli di bidangnya."
Anggi Zhaputri, Amikom Yogyakarta
"Pada Pre-internship ini, kita diberikan pembelajaran sebagai bekal kita untuk mengikuti internship di masa mendatang. Walaupun hanya sebentar, tetapi saya mendapatkan tempat dan teman2 untuk mendiskusikan hal2 baru. Dengan mengikuti pre-internship ini, saya menjadi siap untuk mengikuti NHS England internship."
Hafizh Abdussyukur, Telkom University
"Materi yang diberikan ketika masa pre-internship sejauh ini cukup mudah dipahami, instruktur yang mengajari materi tersebut sangat ahli di bidangnya, terutama pada saat sesi tanya jawab dan juga instruktur sangat aktif dalam mengajak mahasiswa dari berbagai universitas untuk berdiskusi tentang materi yang diberikan sebelum lanjut ke bab berikutnya."
Ahmad Raihan Prawira, Binus University
"Di pelatihan pre-intership cloud security membantu dalam memahami materi lebih dalam yang didampingi oleh tutor yang berkompeten dan sangat komunikatif,"
Muhammad Rizky Ikhsanuddin Zen, Amikom Yogyakarta
"Menurut saya, program ini sangat membantu saya dalam mengasah kemampuan saya, materi yang diberikan adalah materi yang sangat berbobot namun dengan penyampaian yang mudah dimengerti."
Jevon Trilliun Setiawan, Binus University
"Suatu kesempatan yang tak terlupakan. sebelum terjun langsung dalam dunia internship di NHS England, Virtualtranning.id memberikan kelas Pre-Internship untuk mempersiapkan pesertanya."
Ezra Yanuarista Rosa, Telkom University
"Saya sangat berterima kasih kepada virtualtraining.id yang telah membimbing para peserta selama pelaksanaan pre-internship ini. Walaupun ditengah keadaan pandemi yang sedang terjadi, virtualtraining.id tetap dapat memberikan pelatihan yang bagus, baik dari sebelum pendaftaran hingga lulus program."
Fathimah Hasanti, University Technology Malaysia (Johor)
"Program Pre-internship ini menurut saya sangat bagus, selain menambah ilmu dan pengalaman, disini kami juga menambah network baru. Selain itu, saya dapat merasakan bahwa program ini benar-benar dipersiapkan dengan baik dan tulus."
Jovan, Pelita Harapan University (UPH)
"Saya sangat puas dengan diadakannya program ini. Materi yang diajarkan juga pas dengan apa yang saya minati sehingga program ini sangat berkesan untuk saya."
Refda Putri Yunianti, UPN Veteran
"Banyak sekali ilmu yang tidak hanya aplikatif namun juga best practice yang dibawakan oleh orang yang sudah berpengalaman di bidang tersebut dan mempermudah saya untuk lebih mengerti tools mana yang penting dan merupakan kunci keberhasilan dalam digital marketing. "
Bianca Miraprilia Wenditaputri, ITS Surabaya
"Be part of this pre-internship program is the honor for me. Got a chance to have internship in NHS England? So much amazing! Disini lah saya menempuh short training dengan narasumber yg expert di bidangnya, so willing to share more than it supposed. Pengemasan dan penyampaian materi yg mudah diterima, membuka wawasan saya jauh lebih terbuka."
Rizaldy Rizky Anwar, Budi Luhur University
"Saya sangat senang mengikuti pre-internship dari virtualtraining.id ini. Awalnya saya sangat takut tidak dapat mengikuti materinya dengan baik, namun ternyata materi yang disampaikan dapat dengan mudah dimengerti. Tutornya sangat baik serta menjawab pertanyaan yang ada sehingga kita puas dengan jawabannya."
Regina Maria Langi, Binus University
"I am very grateful to embark this journey with excellent pre-internship course that creates a lot of value and open widely my perspective about many things."
Ahmad Zulkifli, Budi Luhur University
"Pertama kali saya mengikuti program Pre-Internship merasa bahwa materi yang diberikan akan susah, ternyata tidak! Dengan Pemateri yang berkualitas memberikan pengarahan dengan baik sehingga mudah dipahami dan juga siap membantu jika ada pertanyaan mengenai materi."
Wahyu Purnomo Jati, Amikom Yogyakarta
"Sangat mengapresiasi VirtualTrainingID dalam memberikan pre-internship yang sangat dinamis, padat, ringkas, dan jelas serta didampingi oleh tutor yg expert di bidangnya sehingga sangat membantu saya dalam memahami konsep dari materi yang saya ambil yaitu Digital Marketing."
Sherli Trisnawati, Institut Informatikan dan Bisnus (IIB) Darmajaya
"I've finished my course, and I can assure anyone that the training is outstanding. This program enables you to gain insights and knowledge from professionals, discuss changes and trends in the study."
Aldine Azhar Adinda, Universitas Indonesia
"Program pre-internship ini sangat memberikan manfaat terutama bagi pemula seperti saya, dengan mentor yang berpengalaman memberikan banyak motivasi serta ilmu yang baru untuk saya."
I Made Ardy Wiryatama, Telkom University
"I am honoured to join at global internship with the subject of digital marketing. It brought me to global work community and improve my skill."
Ryan Permana, Malachi456 School